Free cabinet and desk models for interiors
Any architectural visualization artist needs a vast amount of furniture models to use in their projects. If you worked on a project and had to create all furniture from scratch, you know how it can consume time and push the closure of a project forward.
Besides quantity, you furniture library should also have different styles to use in specific projects. Do you have any fine woodwork furniture among your models? Today you can download two of those models, in case you don't have anything similar.
An artist called Sargis Grigoryan shared on his Behance page two furniture models for interiors that might help you in your next project. Both furniture models have a style that fits interiors with a more elegant design.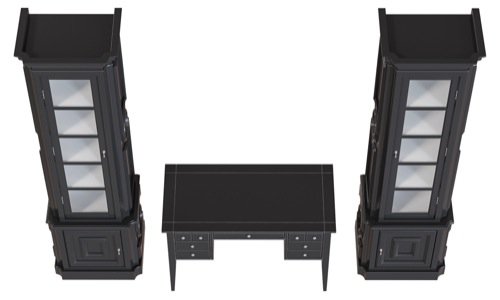 That style often receives a name of "traditional style interior" and became popular between the 18th and 19th centuries. One aspect of that style is the use of finely crafted woodworking for both furniture and details.
Nowadays that type of style is still a choice for a significant amount of interior design projects. That means sooner, or later you may have to work on the visualization of one of those designs.
The first model is a representation of a real furniture piece from British manufacturer Eichholtz. It is a model from their Cabinet Splendor line.
And for the second model, you will find an Aspen Desk from Italian manufacturer Marioni.
Here are both models in Blender: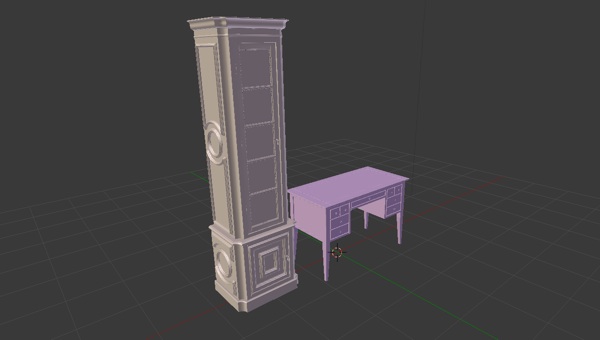 One of the highlights of the pack is that you will find all models in three different formats:
Using either FBX or OBJ will work great with Blender, and you won't have to perform any conversion to the files.
What about the license? In the download page, you will find the "standard" license for images posted in Behance. Unfortunately, it is unclear wheater the same license applies to the furniture models.