Free bathroom furniture download
When you have to start a visualization project that deals with spaces like a bathroom, you must find furniture objects that match in style to compose the scene.
Do you want to download a free bathroom furniture collection for your projects?
Following this link, you can download a set of bathroom furniture from an artist called holmen, at BlendSwap. The base for all furniture is existing objects from the Hafa Group. A Sweden company with a focus on creating bathroom furniture.
As a highlight of the collection, we can point the size! The three models together have less than 1MB in size and have materials for Cycles.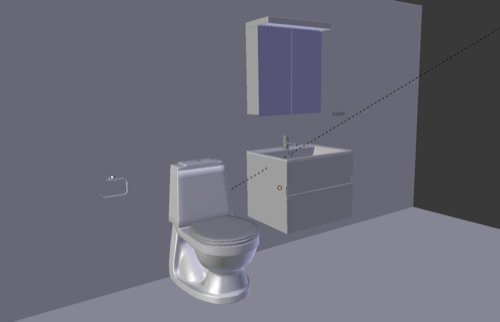 Another positive aspect of the resource is the license. Since it is creative commons zero, you can use the models for any purpose! Including commercial visualization projects. You don't have to mention the author, but it'd be good to give him credit.
How to download models from BlendSwap? You just have to create a free account there to start downloading furniture models and other assets. The free account will give you access to a certain amount of downloads a week but is enough to get that bathroom furniture collection.
If you are looking for ways to start modeling your objects for architectural visualization in Blender, take a look on two of our training: