23 free assets for kitchen visualization
From all the interior visualization projects that you may work with Blender, one of them will demand a lot of assets and props in the scene for a convincing render. A kitchen visualization will always put some pressure on asset production and research.
Do you want to add some free assets for a kitchen visualization compatible with Blender?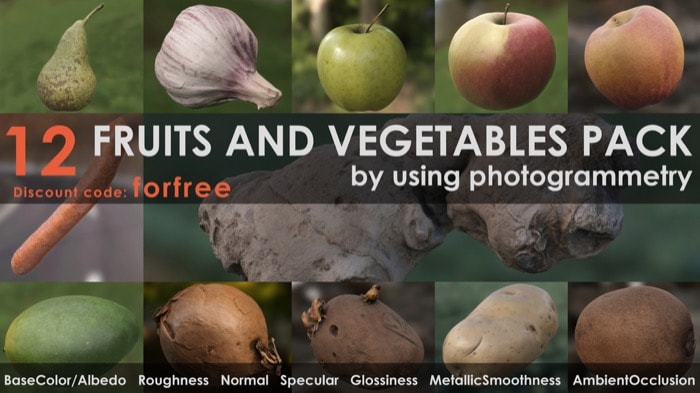 I fund three collections available from Gumroad that can help with that type of project:
All models are available in FBX and OBJ and will work great with Blender. In some of the libraries, you will get high-quality textures in 4K. For instance, in the Bakery products, the 3D models have about 50MB in size, and the textures 1GB.
Also, notice that the first two packs require you to use a coupon code to get them for free. The code is "forfree" and will allow you to download the material at no cost.
If you don't have that type of asset for a kitchen visualization, it is an excellent opportunity to grow your library.
Using Blender for architecture
Do you want to use Blender for architecture or render your projects using Cycles or Eevee? We have three books available that could help you!
They cover the use of Blender for producing architectural content and also all information you need to render projects in real-time:
You can get them in both digital and paperback formats. By ordering those books, you will not only improve your skills with Blender for architecture but also support Blender 3D Architect.