QCAD 3.28 released
What is the most important tool for an architect? You might think that having a robust 3D modeler or a BIM tool is the central piece of an architect workflow. But, you would be amazed to know that for the vast majority of projects, having a robust 2D drawing software is more than enough. For that reason, I always try to introduce QCAD to students and fellow architects trying to start with open-source.
Why QCAD? It is a stable and full of features option for 2D drawing that can generate PDF files and works with DXF files. One of the confusing aspects of QCAD that drives some people away from it is the existence of two separate versions:
QCAD professional
QCAD community version
The free and open source option is the community version. With the QCAD Professional, which requires a purchase, and you get some extras like the ability to read and write DWG files.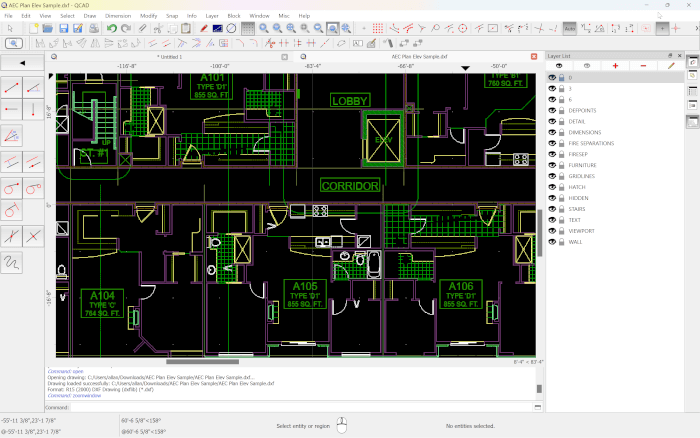 If you have QCAD as part of your workflow, it just received a minor update with version 3.28. This update has an important change for people using QCAD with a large base of blocks in DXF. With an update to the database used to store information about the blocks, we have much better performance with large collections.
For people working with QCAD on Macs, it also got some improvements for the most recent Apple M1 and M2 processors.