NPR for architectural visualization with Blender 2.50 and FreeStyle
The integration between Blender 3D and FreeStyle render, which is capable of create great NPR images is one of the features develop as part of the SoC 2008. It is still in development by Maxime Curione, but now the development is aimed to use FreeStyle with Blender 2.50. This a useful feature for architectural visualization artists, especially if you don't want to make presentations using realistic renders. With FreeStyle we can create animations and renderings with a cartoon or sketch style.
A few days ago a test build was posted at graphicall.org with FreeStyle integrated with Blender 2.50, and I decided to check it out and see how it works. If you want to test it yourself, just visit graphicall and download a test build for your system.
This is the scene used to test FreeStyle with Blender: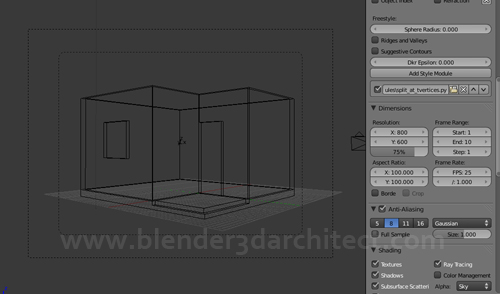 To use FreeStyle as a render, we have to open the render options in Blender and make a few changes at the render layers options and the Post processing. The renderer works as a render layer and have to be checked to appear at the render window. Along with the render layer option, we must pick style from the library that already comes with FreeStyle. Press the "Add Style Module" to be able to choose one.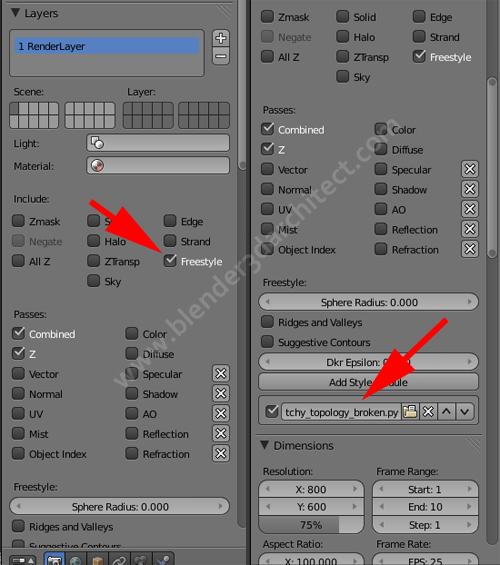 The next step is to mark FreeStyle at the Post Processing panel.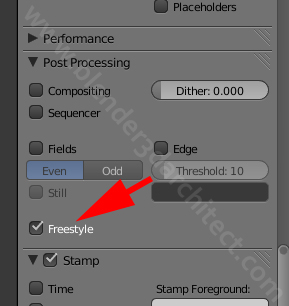 And after that, all we have to do is render the scene. For the scene used at this example, this was one of the results: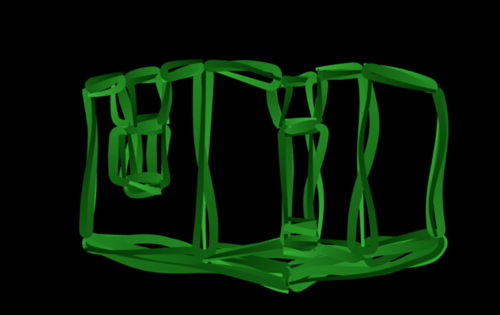 Just change the style module to get different results at the render window. Another great option to work with FreeStyle is animation. With this test build I couldn't generate animations with a range longer than fifteen frames. After a few renderings, Blender always crashed.
This is a small test animation I manage to create with only a few frames, it's not a fluid camera move, but shows what we will be able to do when the feature is fully implemented and stable.
For architectural visualization artists using Blender 3d, this will be another great feature to produce artistic images. Maybe with the use of composite nodes, we can recreate the effects and styles produced by commercial tools like Piranesi, a common tools used by architects to create NPR renderings.