Bfoartists Update 0.94: Matching Blender 2.79
A 3D software that appeared here in Blender 3D Architect as part of a list of derivates from Blender just got an upgrade. I'm talking about bfoartists! The new basis for the tool is Blender 2.79 with all the new features and updates! Artists using Bfoartists will be able to use filmic, Denoising, Improved OpenCL performance and more.
What if Bfoartists? That is a fork from Blender that uses the same source code from our beloved 3d software, but with some tweaks to the interface. The name means "Be For Artists" and will address give Blender UI a new interpretation about usability. Their goal is to make the UI somehow more friendly to digital artists.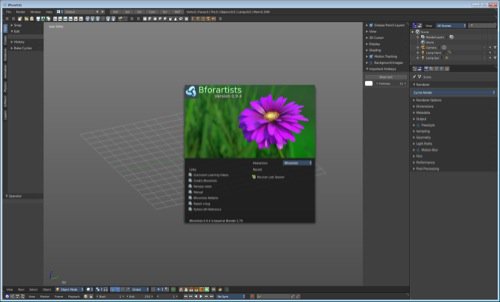 If you are migrating from other 3d software to Blender, and still find the UI strange. Maybe it is worth a few minutes to take a look at Bfoartists. Just like Blender, it is entirely free and open source. In fact, the software is Blender with a different look.
That is one of the many advantages of open source software, where people can take the source code and make changes. Blender has a lot of fork projects, with an aim to specialized tasks. Here is a list of forks from Blender we posted just a few weeks ago.