Cantilevered stair model for Blender: Free construction details (IFC)
A significant number of artists that work with architectural visualization doesn't have a background with technical drawing or experience with architectural details. That is not a problem in the vast majority of cases, because you don't need this type of experience to create architectural renders.
However, it is always a plus to study and analyze real projects and technical drawings to get familiar with how architects and designers document their projects.
Today you can download a detailed model of a Cantilevered stair that is compatible with Blender. The cantilevered stair is part of the OpeningDetail initiative, which shares BIM files of construction details under a 'copyleft' license.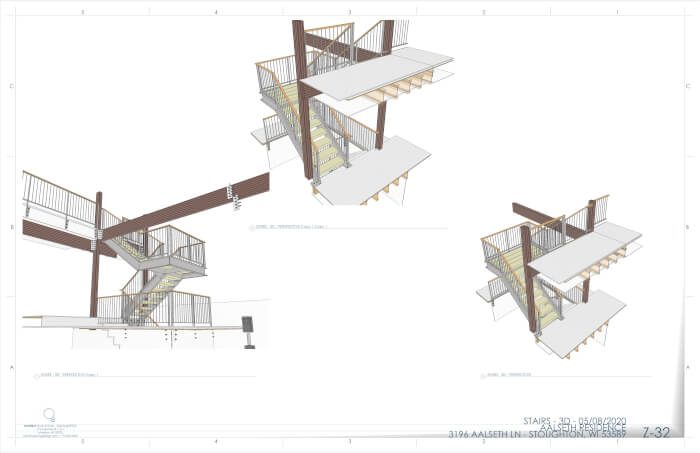 The project is available in RVT and IFC formats. You can use the IFC format to import the model to Blender easily.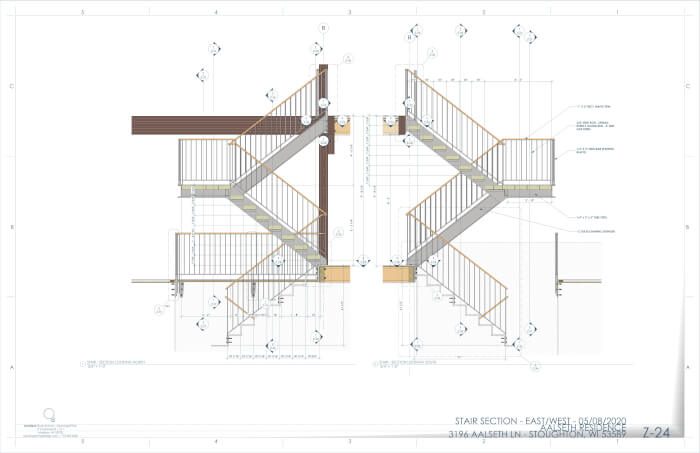 You will find in the download pack:
IFC File
RVT File (Revit)
PDF (Technical drawings and details)
JPG (Pages from the PDF)
If you don't have any experience downloading files from Github, you can get the entire pack containing all files by clicking at the "Clone or download" button and then "Download ZIP."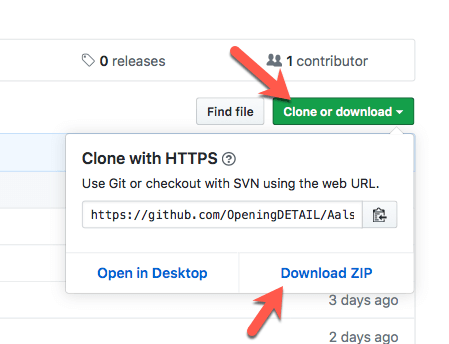 How to import IFC files to Blender? To import such files to Blender, you need an Add-on called IFC OpenShell. Download the Add-on, and after installing it to Blender, you can import the model.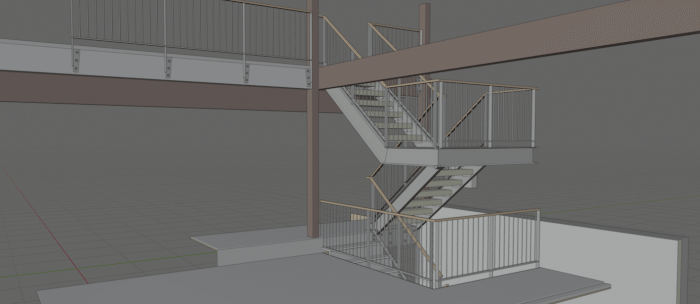 It may take a while to process the number of details in the model, but it works great with Blender.
Using Blender for architecture
Do you want to use Blender for architecture or render your projects using Cycles or Eevee? We have three books available that could help you!
They cover the use of Blender for producing architectural content and also all information you need to render projects in real-time:
You can get them in both digital and paperback formats. By ordering those books, you will not only improve your skills with Blender for architecture but also support Blender 3D Architect.