Free ground textures for landscape renders
The assets you have in your library may not fit all types of projects because of a single factor, which is scale. You may have textures and furniture models that will work great for interiors but might become small for large scenes. That is a problem, especially with textures.
If you don't have textures with a relatively large size for exteriors, you can download a set of three of those images from the Behance page of digital artist Vadim Komarov.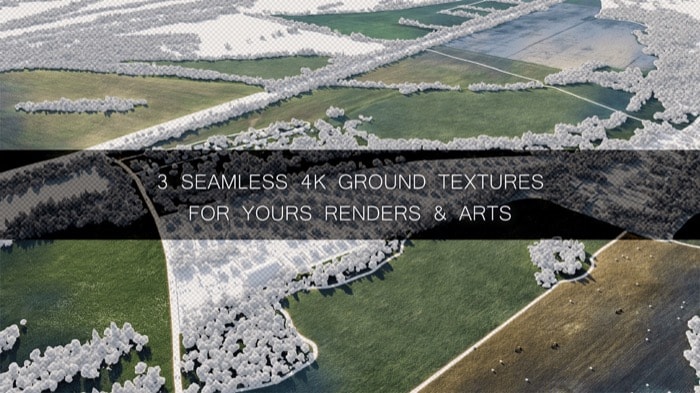 He posted a set of ground textures that will work well on landscape renders and aerial views. You can take a look at the results created with the textures on the page. For external renders, the textures will produce great results.
All three textures are available in 4k resolution (4096pixels). They are seamless, which means you can tile them with no apparent borders.
Using PBR materials in Blender
To use those materials in either Cycles or Eevee, you will have to connect the texture maps to the Principled BSDF shader.
We have a complete guide on how to use those materials on our latest books about Blender 2.8:
You can get them in both digital and paperback formats. By ordering those books, you will not only improve your skills with Blender for architecture but also support Blender 3D Architect.