Free download of 130 textures from Pixar
From all types of textures that you could find for a project or personal library, one of the most useful is the seamless type. They receive this name because we can tile the images side by side and no visible border will appear. With a set of tiles, you can add textures to large surfaces quickly!
Not all textures will allow a perfect tiling distribution, and artists that end up using images that aren't ready for that will get an odd repetition pattern over surfaces.
Do you want to download a great collection with lots of textures perfect for tiling? As a way to share some of their resources, Pixar is always posting some textures used for classic feature films. The collection of free textures is not new but had a recent update that will make it even more useful.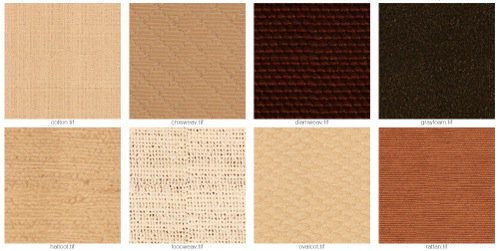 Besides textures for the diffuse channel, now we also can get the same textures with bump and normal maps. How many textures can we get? There are 130 textures available for download, and they are all free to use with a Creative Commons Attribution 4.0 International License. All you have to do is mention their source.
Can we use them for architecture? Not all textures will find a use for architectural visualization, but a small set of them includes textures for wood surfaces, fabric, and stones. Those are common materials that often appear in architectural visualization projects.
Since they are all seamless textures, you can cover large surfaces with them without the need to work on large UV Maps, or paint textures on image editors.