40 free textures of books for interiors
One of the elements of an interior visualization project that can take a while to create is props. You may have to create objects like vases, lamps, and books. That will help with the context of any scene.
Some of that props will demand unique textures like books. You may create the book's models quickly, but having them with the same single texture will seem odd.
Do you want to download 40 free textures of books for your projects? An artist called Johny Mrazko posted on his Behance page a set of 40 unique textures for books and a base model for them.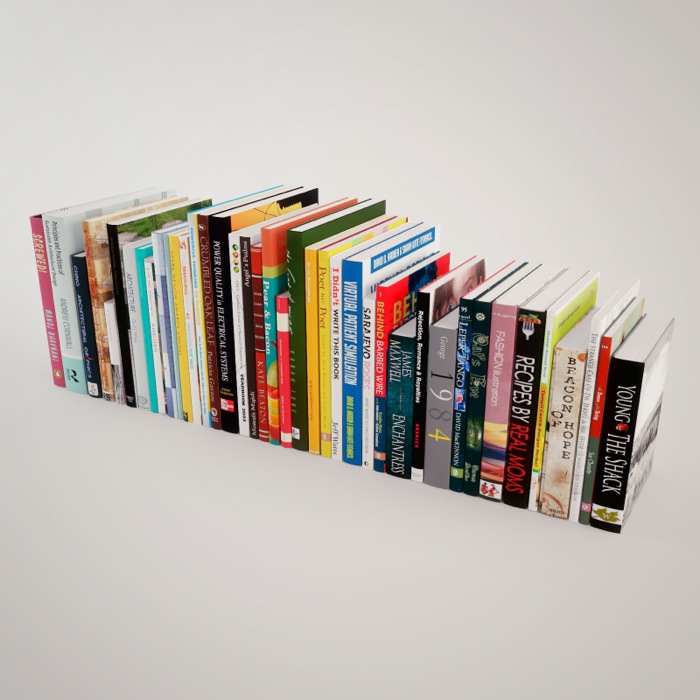 One of the downsides for this collection is the lack of information about licensing. In the page you will find information about the images posted in Behance, but nothing related to either models or textures.
The base model shared by Johny Mrazko is in 3ds Max format, which makes only the textures useful for Blender artists.
In fact, you can quickly create your 3d books in Blender using the Archimesh Add-on.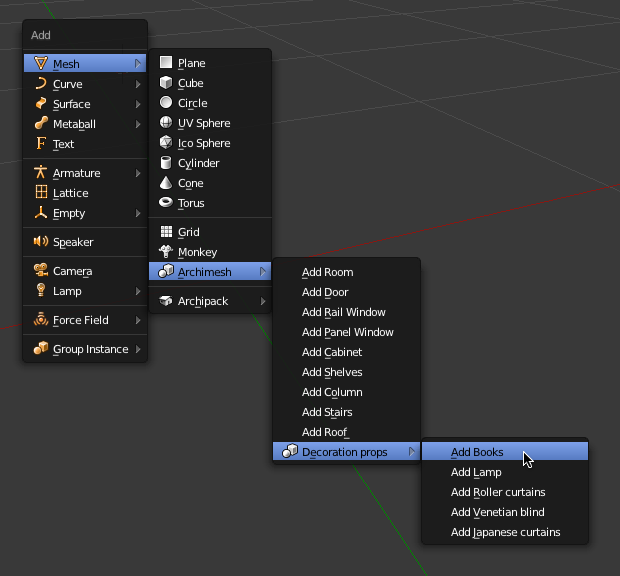 You will also find controls in the Add-on to randomize the creation of each book block. Once you have the book's models, you can use the textures to add context and realism to the objects.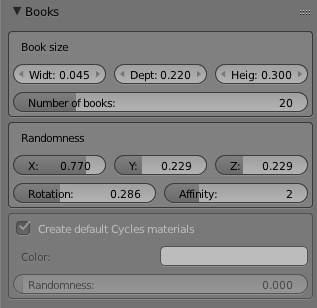 The Archimesh Add-on is present in Blender 2.79, and you don't have to download any additional files. Open your Add-ons panel and enable Archimesh to start creating architectural models.
We even have a few lessons about the tool in our course about architectural modeling with Blender.
Importing a MAX file to Blender
What if you also want to use the 3d models of the books? In that case, you will find the importing a max file to Blender is somehow tricky, not to say impossible at the moment.
There is a way to convert max files to OBJ or FBX without 3ds Max. We posted a guide about that in the past, and following the steps on that guide will allow you to convert the file to OBJ.
Here is the book model scene in Blender straight from a max file that I converted to OBJ.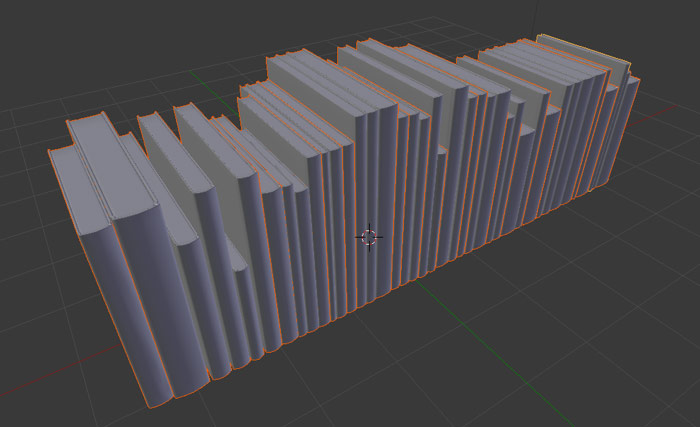 The downside of the conversion for a model like this one is the lack of any texture mapping. You will have to add and setup all textures again to render the books in Blender.