30 Free PBR materials for architecture
The use of PBR materials for architecture in Blender is critical to achieving maximum realism in your scenes. That works for both Cycles and the upcoming Eevee in Blender 2.8. You have to dedicate some time to set up lights and also work to get PBR materials.
Do you want to get some free PBR materials for your next projects?
An artist called Artem Lebedev posted on his Gumroad page a collection with 30 of those textures, which you can use to craft realist materials for architectural visualization. The collection has materials with maps for color, normal, height, roughness, and metallic.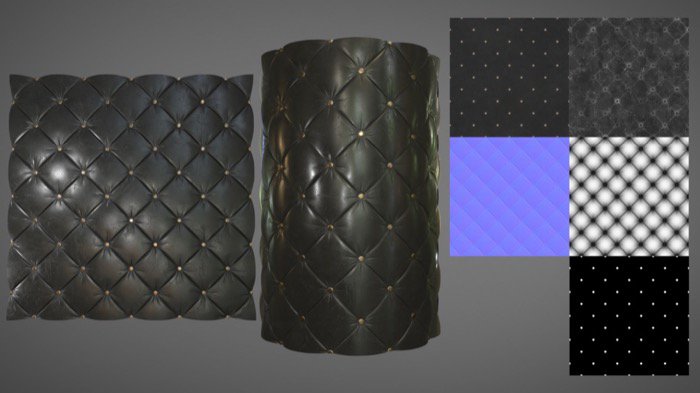 If you get the map in the correspondent input sockets of the Principled BSDF shader in either Cycles or Eevee, you will get a great looking material for your projects.
How to download those materials from Gumroad for free? Before you start the download the site, you ask you for a "fair price." You can set the price starting with zero, which will trigger the free download.
Beware that all textures together have almost 6GB in size.
But, what are PBR materials? If you want to learn more about those types of materials, you can take a look at this free eBook about PBR materials. It describes how they work.
And to see how to setup those materials in Blender using Eevee, you can visit our workshop about architectural visualization with Blender Eevee.