25 Free cutout textures in PNG for architecture
What is the best way to add context to any architectural visualization project? A human scale is always the best choice for that kind of project, where you have an image "in scale" helping to give a sense of proportion. For architectural renders you will find lots of different ways to add such scales, going from 3d scans to textures.
Having only the human figure contour with a transparent background makes those textures perfect for such a task.
Do you have an extensive library of cutout textures for architecture? The guys from Germany based studio kaiserbold are offering a free download of 25 high-quality cutout images for the holidays.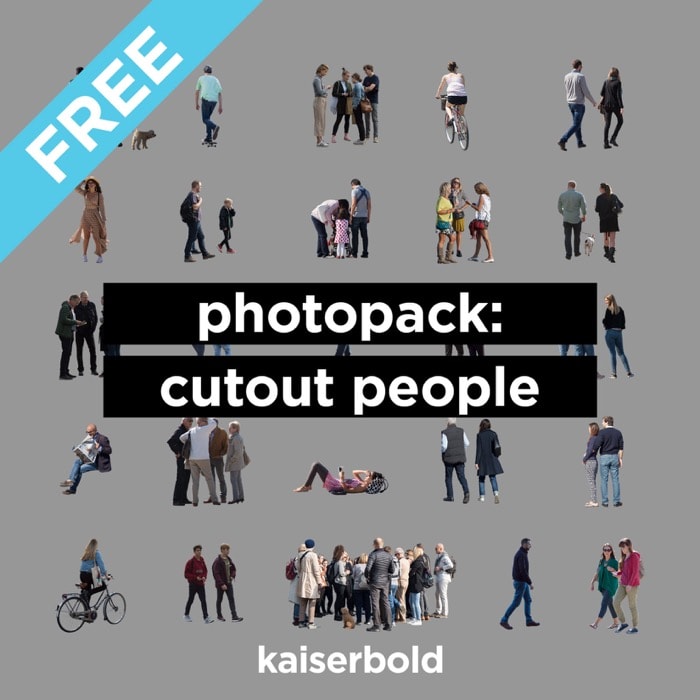 All images are in PNG format and have a transparent background.
To download the pack, you must visit this link that you bring you to the Gumroad page of the collection. There you will have to enter a "fair price" for the cutout texture pack. How to download that for free? Just place zero as your fair price to start the download at no cost.
Make sure you read the license for the files because they allow you to use those textures for personal and educational projects only. You can't use any of the textures for commercial visualization.
They say it is a special Christmas offer, which means it could probably get a minimum price above zero after the holidays. If you want to download that for free make sure you do that now.