20 Free background skies for architecture
An exterior visualization project in Blender might require you a lot of effort in creating the surroundings of your scene. From a way to add persuading grass and threes to the background. A quick and easy way to add a background to your render is with a photo from a real sky.
If you don't have any photos from skies in your asset library, you should take a look at the Gumroad profile from photographer Nicolai Becker. He is offering a small pack with 20 sky photos with a resolution of 6000 pixels, which works great even for 4K.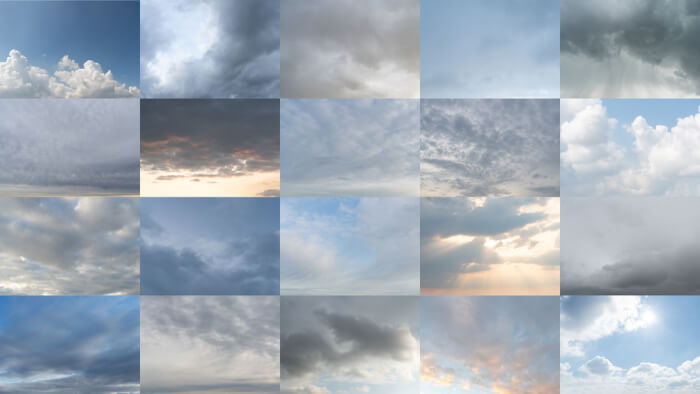 To get the images, you must use the fair price model from Gumroad, where you set the price you wish to pay for that particular item. By using zero, you can download it for free. However, if you have plans to use the material in commercial projects, it would be nice to reward the author.
Can you use them in commercial projects? According to the author, you can do whatever you want with the images. The only thing forbidden is to resell them for a third party.
That is a great resource for architectural visualization.
Using Blender for architecture
Do you want to use Blender for architecture or render your projects using Cycles or Eevee? We have three books available that could help you!
They cover the use of Blender for producing architectural content and also all information you need to render projects in real-time:
You can get them in both digital and paperback formats. By ordering those books, you will not only improve your skills with Blender for architecture but also support Blender 3D Architect.