10 Free adult female textures in cutout format (PSD)
The best resource to include people for scale purposes or give context to a render is cutout textures. They are easy to use in Blender, and with textures, you won't have any additional load in processing time for a render. As a downside for cutout textures, we can point to their flat nature, which requires your camera to stay in key locations to avoid giving away this aspect.
Do you want to add a great collection with 10 of those textures for architecture? Here is a set with female figures that can help in many types of projects.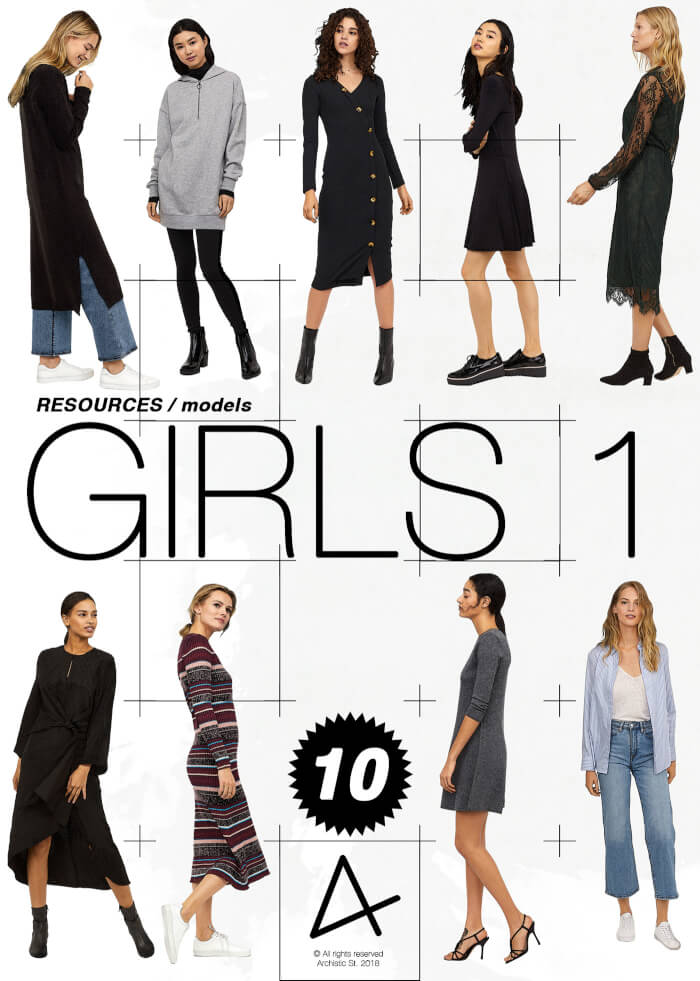 It is a free download offered by the guys of Archistic Studio. The file is in a shared Dropbox folder.
As you will notice from the description, the texture is in a PSD file. Can we use that in Blender? Unfortunately, we can't easily import such type of data to Blender.
If you want to edit and manipulate PSD files to use in Blender, I strongly recommend using a dedicated image editor like GIMP. It is free and open-source like Blender.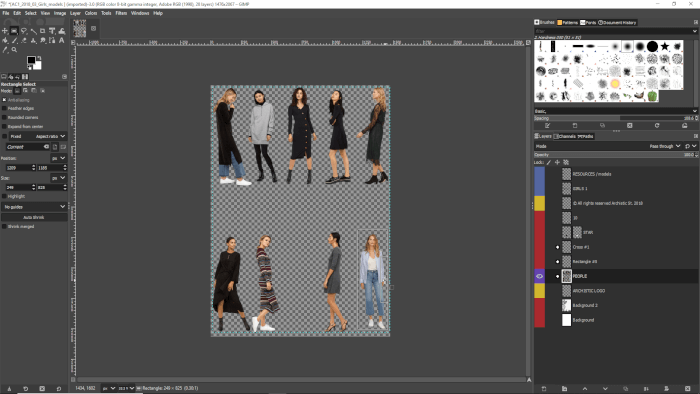 There you can open the PSD file and remove unnecessary layers and select only parts of the image. Yesterday, I sent a step-by-step guide to Blender 3D Architect Pro subscribers to use GIMP to extract content from that file. If you have access to Blender 3D Architect Pro, check your inbox to watch the tutorial.