Free Add-on helps organize Nodes (Node Relax)
As soon you start to use Blender to work with architectural visualization, one thing will immediately become clear: the necessity to use Nodes. It is hard to avoid the use of Nodes in tasks like materials creation, where the use of Nodes is extremely important. Depending on the complexity of your setup, it may require a lot of Nodes with dozens of connections.
Wouldn't it be great to have a way to organize such a complex design with lots of Nodes? I just found a great Add-on that can help you put some order in Nodes. Meet the Node Relax Add-on.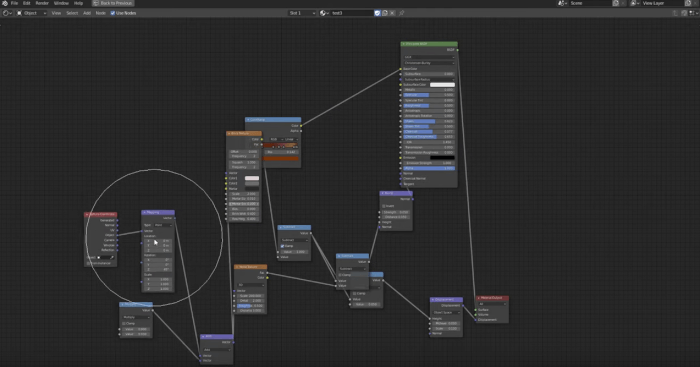 This is a free Add-on that creates a simple brush-style organizer that moves groups of Nodes in any editor. It works for Materials, Geometry, or anything requiring Nodes. Blender will probably migrate lots of their tools to Nodes in the not-so-distant future, and something like Node Relax will be an important helper in any workflow.
Using Blender for architecture
Do you want to use Blender for architecture or render your projects using Cycles or Eevee? We have three books available that could help you!
They cover the use of Blender for producing architectural content and also all information you need to render projects in real-time:
You can get them in both digital and paperback formats. By ordering those books, you will not only improve your skills with Blender for architecture but also support Blender 3D Architect.