Creating BIM files with Blender (IFC Export updates)
When you think about a tool that can help architects and engineers to work with BIM data, you will hardly think about Blender. For architecture and design, you will connect Blender to the visualization stage of a project.
A couple of weeks ago, we shared some interesting news about the development of an Add-on for Blender 2.8 that might allow us to create and export IFC files. With an IFC file, you can easily send data to softwares like Revit, ArchiCAD, BricsCAD, and others. That would be an inversion of the workflow, where Blender usually receives 3D data from those tools for rendering.
The Blender IFC Exporter received a much-expected update and now works with a standalone installer. You can install the Add-on to Blender 2.8 with a self-contained file.
After installing the Add-on, you will see a new option in the export field in Blender.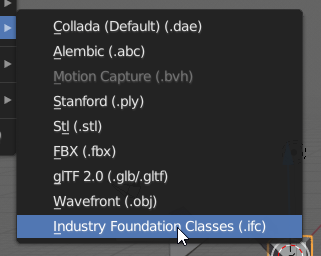 The Object Properties tab will display options related to the IFC object.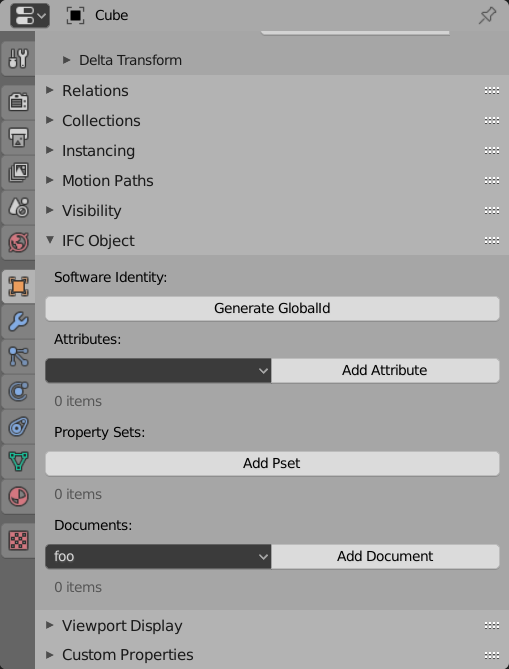 At the Scene Properties tab, you will find the options to set up your IFC project. For instance, you will be able to assign classes like a curtain wall.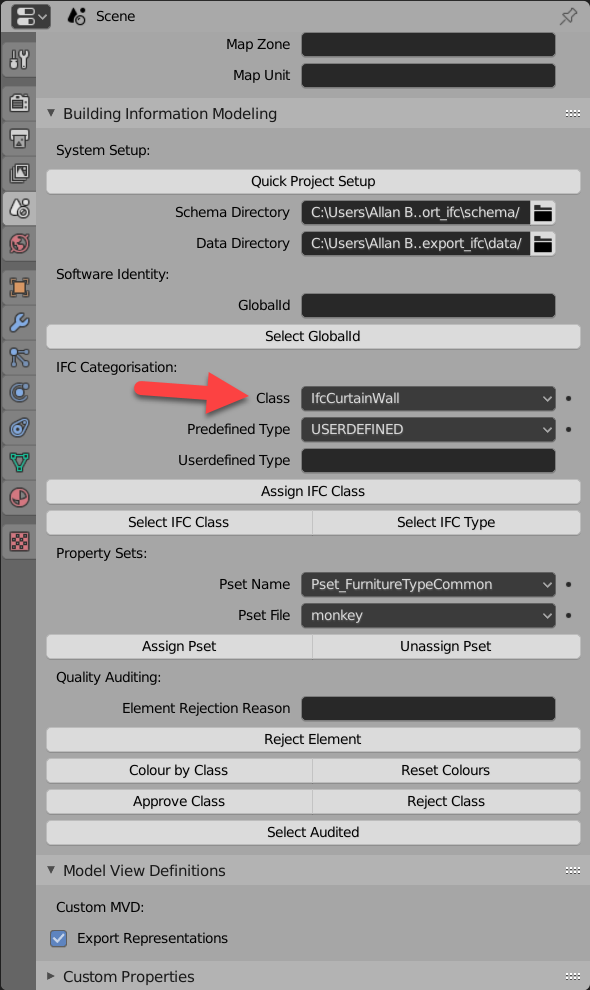 An IFC exporter for Blender has the potential to change the way we work and deeply integrate the software with an architectural development workflow. You will be able to create BIM data to feed a much larger project.
It doesn't even need to be an architectural element like a wall or door. You can create furniture models that will integrate with projects developed on external applications such as Revit, BricsCAD, or ArchiCAD.
Not to mention the business opportunities it will create. You will be able to design assets to use in a BIM workflow from Blender!
The Add-on is still in the early stages of development and will most likely have lots of bugs and unfinished tools. Nowadays, it is in version 0.1 alpha. You can find out more about the project on the BlenderBIM page.
Using Blender for architecture
Do you want to use Blender for architecture or render your projects using Cycles or Eevee? We have three books available that could help you!
They cover the use of Blender for producing architectural content and also all information you need to render projects in real-time:
You can get them in both digital and paperback formats. By ordering those books, you will not only improve your skills with Blender for architecture but also support Blender 3D Architect.