Blender 3D importing DWG files?
If you work with architectural visualization and 3d modeling with Blender, you probably have faced a problem like receive a full set of technical drawings from a client, in DWG format. And to be able to work and import it to Blender, a middle application like DoubleCAD or another have to be used converting everything to DXF. When you don't have a tool like that, you have to ask the office or architect, to send you the project already in DXF. This is a common problem before an architectural visualization project starts and could be solved partially if Blender had native support to DWG files.
Well, if you were wondering about that, a new set of Python libraries developed by Stani will help you import DWG directly in Blender! If you want to know how to set up the libraries and be able to import DWG files, visit this link. The library is based on the actual scripts that import DXF files, with a similar set of tools and limitations.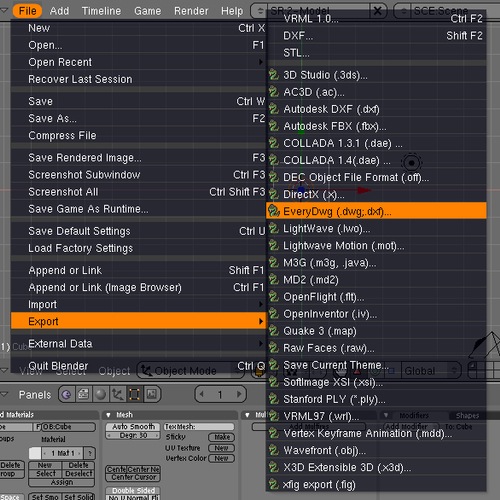 Why is so important for Blender to import DWG files?
The ability to import DWG files in Blender wouldn't add much to the daily routine of artists used to work only with DXF files, but could be a great feature for users that want to switch to Blender and replace 3ds Max as the main tool. I don`t know how big is the influence of Autodesk in architectural offices in other countries, but here in Brazil, we have a large number of architects and offices that still use AutoCAD as the main tool to create their projects. Even if those companies and architects choose to not use Blender, freelance artists will need to manipulate those files.
If you already use DXF files or an application to convert to DWG files to DXF, you probably know that a set of technical drawings is never imported with all the elements to Blender. For instance, we have to remove dimension lines, texts, hatches, and other elements related only to CAD and have no use for us in the 3d modeling and visualization process. So, if you are going to open the file to edit it, we could save the file in both DXF and DWG.
Anyway, the DWG support is a great feature for new users and can be something that will make artists used to work with DWG files to try Blender as a visualization tool.
So, go ahead and try it out! I know I will.