Free Geometry Nodes to create procedural stairs
If you have any plans to work with procedural modeling in Blender, using Geometry Nodes is by far the best and easiest solution to create those models. With Geometry Nodes, you have endless possibilities to create all kinds of models, and it includes some valuable options for architecture. For instance, you can develop stairs models with full procedural controls.
Do you want to download an example of that? Here is a model created by a Japanese artist with an alias of KKS. He made the project available in Gumroad, where you can download it for free.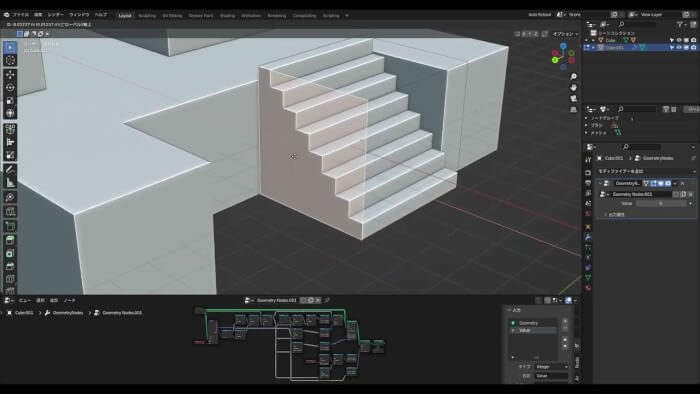 The video below has a demo of the model demonstrating the procedural stairs creation. You can change and resize the stairs in Edit Mode.
You can get the content with the fair price model of Gumroad. By setting it to zero, you can download the asset for free.
It is both a great example of Geometry Nodes applied to architecture and also a source of learning content for artists looking to develop their skills with this recent feature of Blender.