IKEA bed Trysil for Blender – Free download (OBJ)
As part of my search for assets and resources that can help us work with architectural visualization, I found a model that can give you a significant number of assets for a bedroom project. Here is a model offered by digital artist Oleg Rasshchepkin. It is an IKEA Trysil bed with lots of details in the model. The artist didn't use Blender to create the 3D objects, but he was kind enough to provide a version in OBJ.
In case you are unaware, importing OBJ files to Blender is straightforward. Here is the original model rendered by the artist.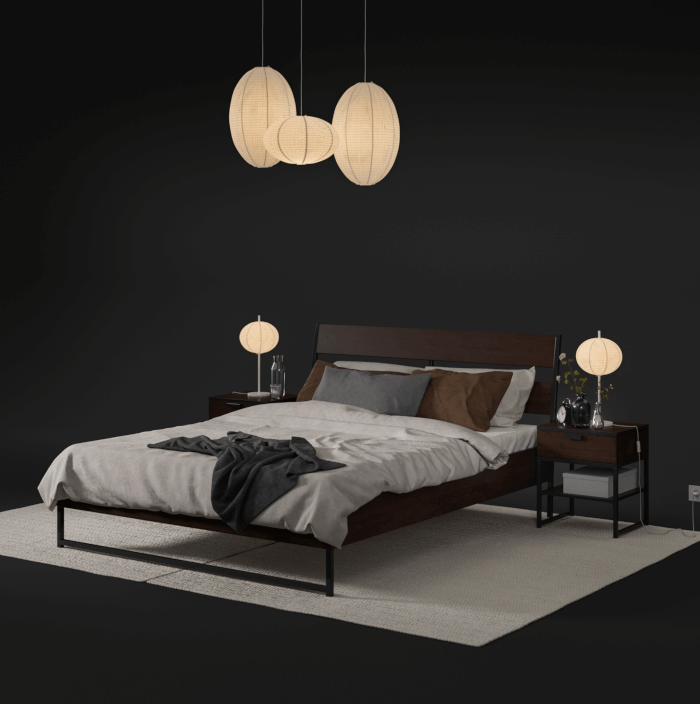 To download this particular bed model, you must visit the Behance profile of the artist and follow a link that will lead to a Google Drive shared folder. There you can download the compressed file with all assets and textures. Among them, we have the OBJ file.
The model imported to Blender looks like this: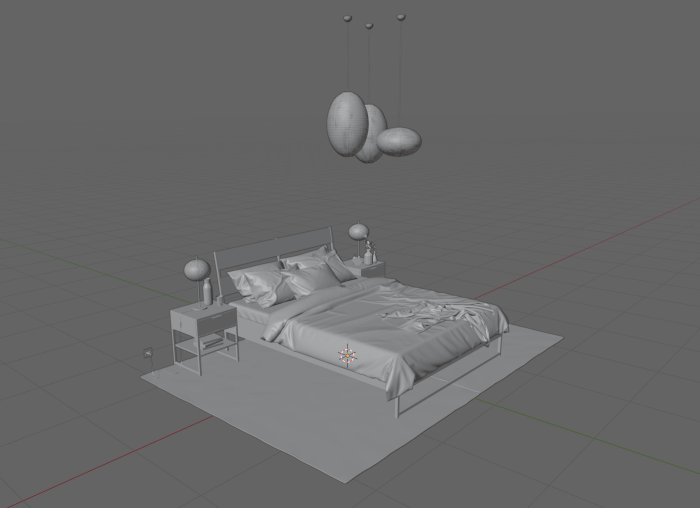 Even providing textures for the scene, you probably will want to replace everything. None of the surfaces have PBR maps and will look much better if you replace the materials.
Using Blender for architecture
Do you want to use Blender for architecture or render your projects using Cycles or Eevee? We have three books available that could help you!
They cover the use of Blender for producing architectural content and also all information you need to render projects in real-time:
You can get them in both digital and paperback formats. By ordering those books, you will not only improve your skills with Blender for architecture but also support Blender 3D Architect.