Free two seater sofa for Blender
Do you want to download an incredible sofa model for Blender? An artist called Yuliya Sumina shared a model of the Flou Borgonuovo 2 seater sofa that you can use with Blender.
The sofa is a design from Emanuela Garbin and Mario Dell'Orto, featuring a modern look for your interior designs. To find more about the mode, you can visit the Italian manufacturer Flou website.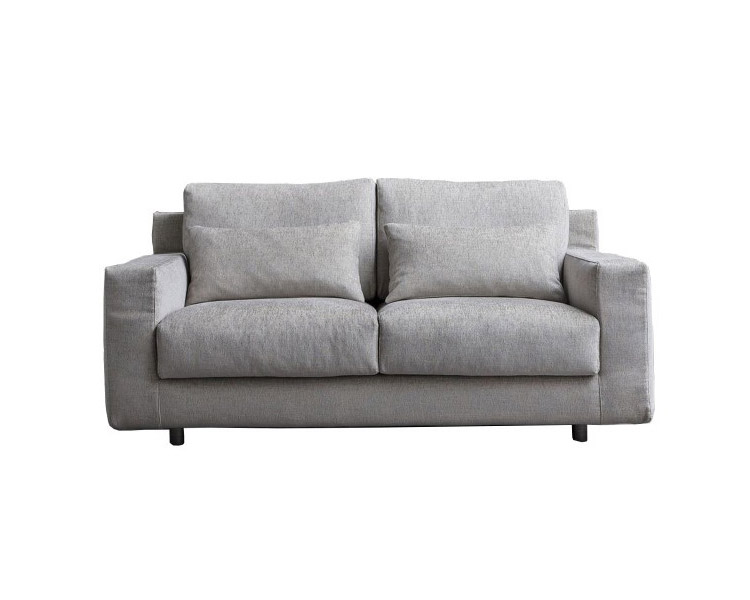 You can download the free sofa model by following this link, which will take you to the author's website. The sofa is available in three formats:
Besides being a great addition to any architectural visualization furniture library, you will also find all textures necessary to render the model.
What about the license? Unfortunately, there is no information about licensing for the model. If you want to use it for a commercial project, I strongly recommend you contact the author.
Update: Apparently, the artist removed the link, which was a Dropbox shared file.
Using Blender for architecture
Do you want to use Blender for architecture or render your projects using Cycles or Eevee? We have three books available that could help you!
They cover the use of Blender for producing architectural content and also all information you need to render projects in real-time:
You can get them in both digital and paperback formats. By ordering those books, you will not only improve your skills with Blender for architecture but also support Blender 3D Architect.