Free Pleated style chair made with Blender
We often share free furniture models that could help our readers build an asset library for architecture, and most of the time we have to check if the 3D model is compatible with Blender. Some artists post models online in unfriendly formats such as MAX, which is hard to convert, not to say impossible, to either OBJ or FBX.
The reason to get files in OBJ or FBX is that they are easy to import to Blender.
In today's free download, you find an artist that creates their models straight in Blender and share all of his assets as OBJ files. You can download a Pleated style chair created by digital artist Laci Lacko.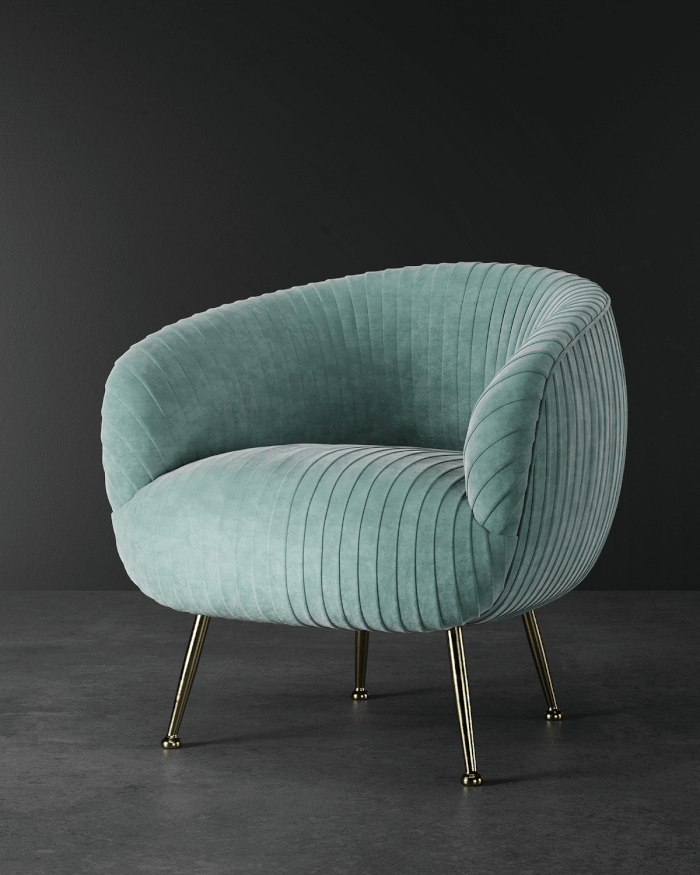 How to use the file? Simple, download the asset, and after extracting their contents, import it to Blender.
Since that is a lounge chair, it will fit in modern-looking interiors and also some commercial spaces like offices. Don't miss the opportunity to add this high-quality model to your furniture library.
You can even use it in commercial projects with no restrictions, according to the author.
Using Blender for architecture
Do you want to use Blender for architecture or render your projects using Cycles or Eevee? We have three books available that could help you!
They cover the use of Blender for producing architectural content and also all information you need to render projects in real-time:
You can get them in both digital and paperback formats. By ordering those books, you will not only improve your skills with Blender for architecture but also support Blender 3D Architect.