Free office set furniture for Blender
Are you looking for some assets for an interior project related to home offices? The guys from Triangleform shared a small set of free assets that might help you in that kind of visualization. You don't have to register to download the files, and it is a direct download. About 100MB in size.
Here is a list of all models available in the office set:
Kullaberg Swivel Chair
Hay Lopp Table
Cloche Table Lamp
Bauhaus Book
Decor Mugs
Durian Decorative Box
Picture Frame
As you will see in the downloads section, all models are ready to render in 3ds max and Corona. But, you also get inside the zip file versions of all models in OBJ format, which works excellent in Blender.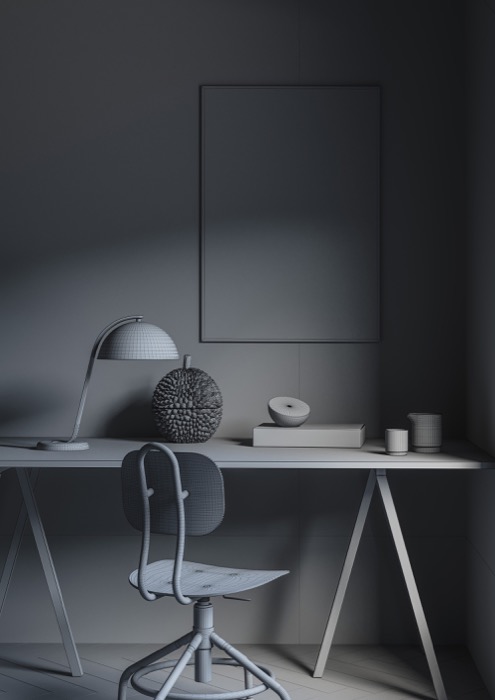 What if it didn't have an option to get the files as OBJ? In that case, you could try to use our guide to convert MAX files without 3ds max and get them to Blender anyway. There are a few limitations to the conversion, but it usually works.
Unfortunately, no information about licenses is available on the downloads page.