Free kitchen furniture for Blender
For internal visualization projects, you will quickly become aware that your scene will need much more than walls, ceiling and a floor to get "alive." To get a real sense of realism, you must add several small objects that will give not only context but scale to the scene.
Among all types of scenes that you can create for architecture, a kitchen is one of the most demanding spaces. At some scenes, you must populate with not only furniture but all sorts of household objects. If you want to skip the modeling for some f those objects, you can download some free kitchen 3d models.
Here is a beautiful collection of dishes created by an artist called MZiemys, and available in BlendSwap. All models were made with Blender and are ready to use with Cycles. By using those objects at a kitchen visualization, you will save a significant amount of time.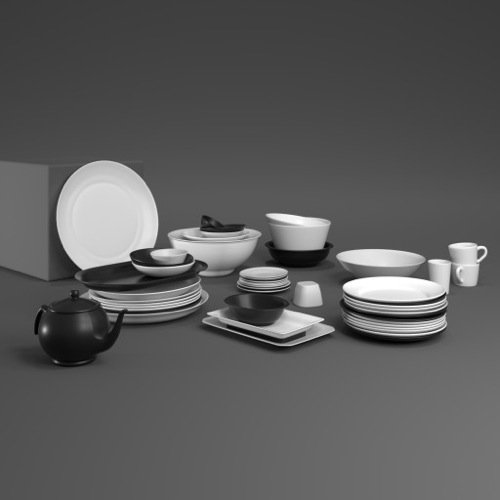 Wouldn't it be faster just to create your models? After all, it is only a small set of objects. That depends on how much time you would like to save. When you think about it by individual objects, they are quite simple indeed. But, when you take the full collection and sum the time needed to create all of them. The advantages of using such library become evident.
All models are available in creative commons zero license, which means you can use them with no restrictions on commercial projects.