Free furniture download: Shell chair
Here we go with another great furniture download for architectural visualization artists using Blender. And this time, we have a CH07 – Shell Chair from the Danish designer Hans J. Wegner. It is that same designer that already appeared here a few days ago with another model made by the same artist ArchDesign, with a Wishbone chair. I think we found a fan of Hans J. Wegner work.
A model like this is an invaluable addition to anyone furniture library because when you need a chair, and your client doesn't require you to use a particular type. You can always go with classic, and expensive, furniture models like this one.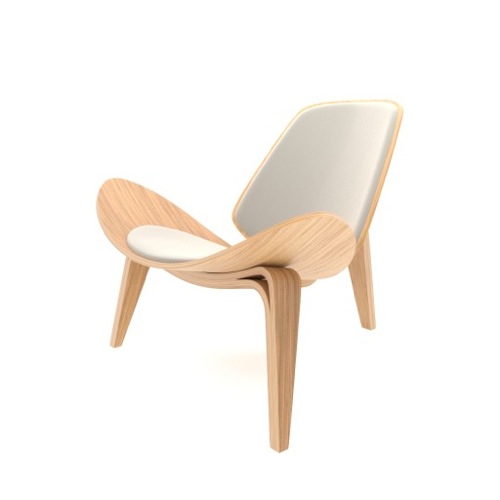 Just a side note about this Shell Chair that doesn't have anything to do with architectural visualization, it has a retail price of about three thousand dollars. And somehow people like to see this kind of furniture on their renderings but doesn't get that exited actually to buy one.
You can download the shell chair model from BlendSwap, and it has a creative commons license. Another option to download this model is from the website of Carl Hansen, which is the company that builds the actual Shell chair. They have the option to download this chair in many different 3d flavors like MAX, OBJ, DWG, and 3DS. And OBJ works great with Blender.