Free Carl Hansen C23 Dining chair for Blender
A few types of furniture models will give you a lot of trouble to create in 3D depending on the nature and type of object. For instance, a few surfaces like woven can become complicated to recreate in 3D and add a significant amount of time to model and also render.
For that reason, it is always important to have some of those models available in your furniture library for architecture. Do you want to download a furniture model that has a woven seat?
The guys from Sky CG Studio posted on their Behance page a model of the Carl Hansen C23 chair that is compatible with Blender.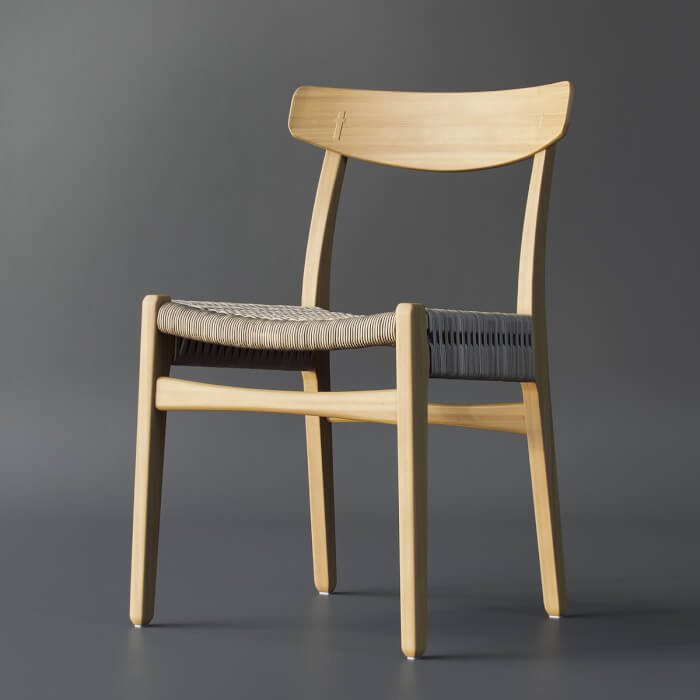 That is a wooden chair for dining spaces that has a clean design. You will find more information about the chair at the Carl Hansen website, like dimensions and projects using the dining chair.
Does it work with Blender? Sure, you will find the model in formats such as MAX, FBX, and OBJ.
You can easily import the chair model to Blender using either the FBX or OBJ files.
Using Blender for architecture
Do you want to use Blender for architecture or render your projects using Cycles or Eevee? We have three books available that could help you!
They cover the use of Blender for producing architectural content and also all information you need to render projects in real-time:
You can get them in both digital and paperback formats. By ordering those books, you will not only improve your skills with Blender for architecture but also support Blender 3D Architect.