Free Avaro Seat model for Blender
From all the articles that we post here in Blender 3D Architect, one of the most popular subjects among our readers is the free download of furniture models. The reason for that is easy to understand since quality models usually come from paid libraries.
Do you want to add a high-quality furniture model to your library?
You can download a 3D model from the Avaro Seat that is a creation of digital artist Matthew Bartkowiak. The model is available to download from his Behance page with multiple options regarding materials.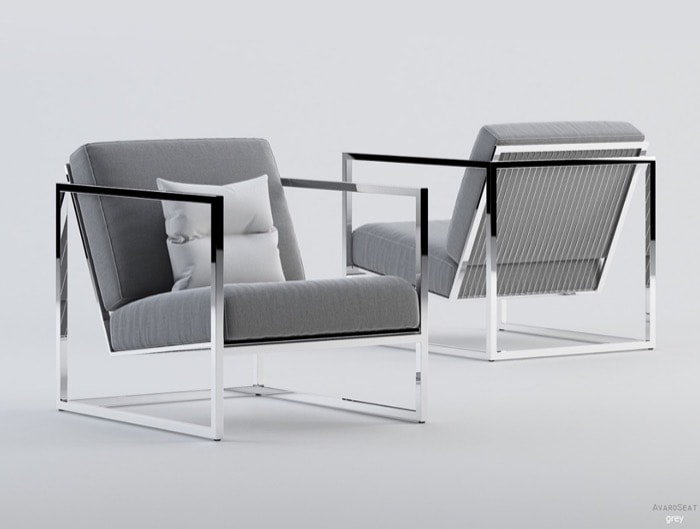 You will find the chair prepared to use fabrics, leather, and more.
The model has a classic look that will fit in a lot of interior visualization projects going from modern residential projects to some commercial spaces.
Can we use it with Blender? Luckily for us, the artist included versions of the model to download in OBJ and FBX. That will make the process of importing the furniture model to Blender incredibly easy.