Concrete building in FreeCAD (Free download)
A great way to start using any 3D design tool like Blender and FreeCAD is with a couple of examples you can use as a guide. It can be a simple project to give you an idea of how to organize and build a project or something more complex like an entire design.
Since FreeCAD is a great companion to Blender for design visualization and development, I'm always looking for projects using them both. If you want to download a 3D model of a concrete building created in FreeCAD, I found a project with a downloadable model.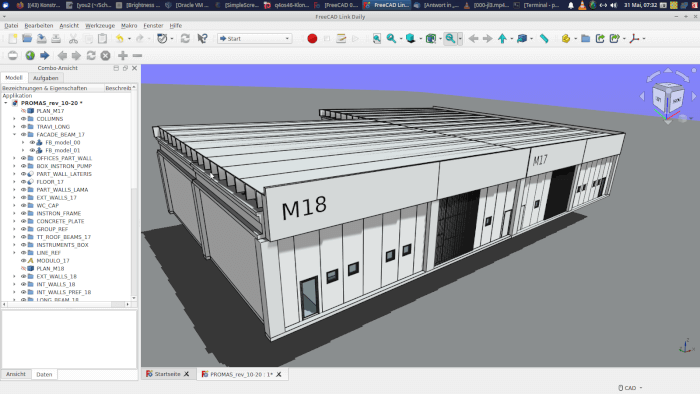 The user guido68 posted a model from a laboratory in 3D, which is a contrite building. An interesting example of a more industrial and functional type of architecture. To download the model in FreeCAD format, you must visit a Google Drive shared folder with the file.