FreeCAD 0.19 released
As a professional working with architectural visualization, you will find that Blender can solve most of our problems and is undoubtedly the main actor in our workflow. However, in some cases, you should look somewhere else to solve specific issues. One of the tools we love to use as a companion to Blender is FreeCAD. It supports and has many options that Blender doesn't offer, like an extended set of BIM tools.
If you are using FreeCAD to create your designs, we have some great news! After almost two years, we have a new release for FreeCAD with version 0.19 available.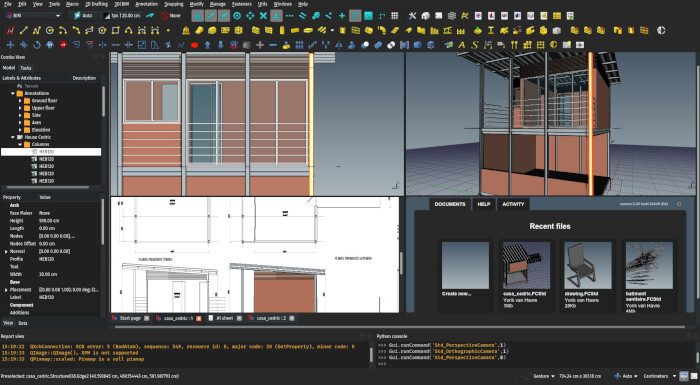 Here are a few of the highlights for this new release:
Python 3 compatibility
AppLinks (New object type)
Expression engine extension
Custom properties
Enhanced Addons manager
New Arch objects
Update IFC importer
Update Draft edit tools
Annotation styles
New Layers system
Updated TechDraw workbench
Render Workbench now supports the Cycles renderer
You can find a full breakdown of the updates in Yoki's blog.
Is FreeCAD open-source like Blender? Yes, it is free and open-source, just like Blender. How to start learning about FreeCAD? We have a great introductory book teaching how to use FreeCAD from scratch with a focus on technical drawing.