Blender 3D 2.50 Alpha 0 for architectural visualization
As you may have saw on all Blender 3D related web sites the first release of Blender 3D 2.50 is available to download! This is indeed a milestone for all the hard development efforts made in the past months and shows that all changes are going on the right direction. If you want to download Blender 2.50 Alpha 0, visit this link and here you will find the release notes for this version. Despite the hype around this release, there is something concerning me a lot and I don't mean only comments I read on user forums or social networks. Even my students and friends are willing to drop Blender 2.49 right now and use only 2.50 as their main production software.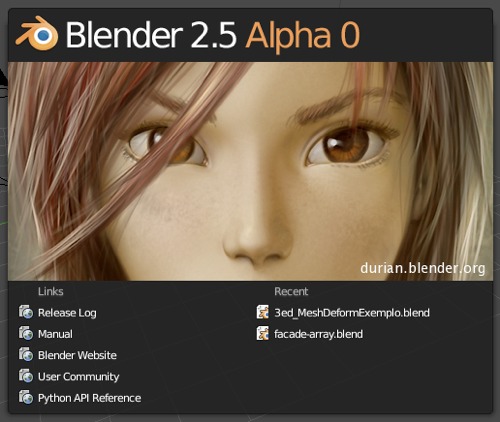 If you have the same plans, I would suggest considering another solution, where you use both versions for a while. Yes, use both 2.49 and 2.50 in your daily bases. The reason is pretty simple and it's related to the "alpha 0" label of the next 2.50 releases. It means that this release is not stable yet and the purpose of those releases is testing and finding bugs. Use alpha version software for production environment is very dangerous and could result on problems such as missing deadlines or even worse, lose money!
In my case, for all my architectural visualization projects I will use Blender 3d 2.49 as my main production environment, and only by the time 2.50 gets stable I will make the jump. But, it doesn't mean that I couldn't use the software for testing and use old projects to study and learn more about this release. I'm giving this advice for all my students and colleges and discussing it a lot on my Twitter.

How about you? Will you make the jump right now? Or wait until a stable release is available?
There is still a lot to come, like the B-Mesh system that will be released in a later alpha version of Blender 3D 2.50. So, don't find odd that you miss a feature that was showed here on the blog, or on another web site and wasn't added to this first alpha.
For artists using Mac Os X, it seems like the problems with Blender and Macs using Intel video devices are solved. I'm using it here on my macbook and the performance is great!
I hope all exporters for renders like YafaRay, LuxRender and Indigo start to appear for this release. It would be great to test 2.50 using them.