G Scatter: Free scattering Add-on for Blender
Even with many powerful tools available by default in Blender, we might still need additional resources to speed up our workflow and achieve a level of productivity that would be hard to get without help. That type of help usually comes from Add-ons in Blender, and they range from free tools to premium solutions. You will find all kinds of Add-ons today to aid in tasks like modeling and rendering.
Among those options, we have scattering options that can save you an incredible amount of time. Today we are pleased to announce the availability of a brand new Add-on that you can download for free. The G Scatter used the power of geometry nodes to give you a fast way of distributing assets in a scene.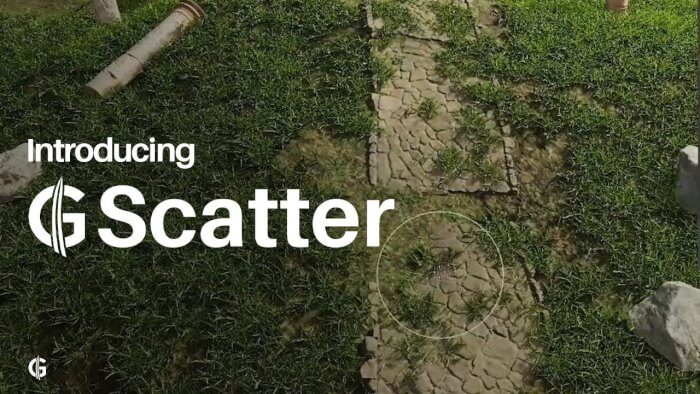 The Add-on is a creation from the same guys responsible for the great Graswald, and it is available as a free download from their website.
Using Blender for architecture
Do you want to use Blender for architecture or render your projects using Cycles or Eevee? We have three books available that could help you!
They cover the use of Blender for producing architectural content and also all information you need to render projects in real-time:
You can get them in both digital and paperback formats. By ordering those books, you will not only improve your skills with Blender for architecture but also support Blender 3D Architect.